Miami's Top Digital Marketing Agency

Clients We Have Ignited Growth In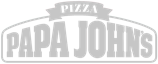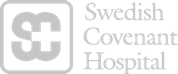 YOUR BUSINESS NEEDS CUSTOMERS, NOT EMPTY PROMISES.
Creating Custom Digital Marketing & SEO Plans
That Bring Customers to Your Destination
SEO ≠ Mystery
From the gorgeous South Beach to the thriving nightlight scene to the wonderfully warm weather, Miami has long been a vacation destination for many folks. What most people don't know is that Miami also has a fast-growing tech industry – the city is also at the forefront of innovation. Having a business in Miami, you need all the help to strengthen your online presence.
This is where Cardinal Digital Marketing can help!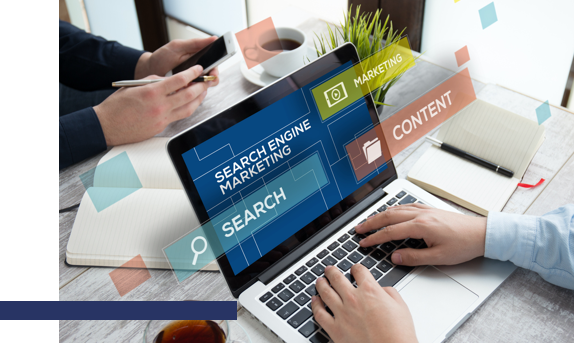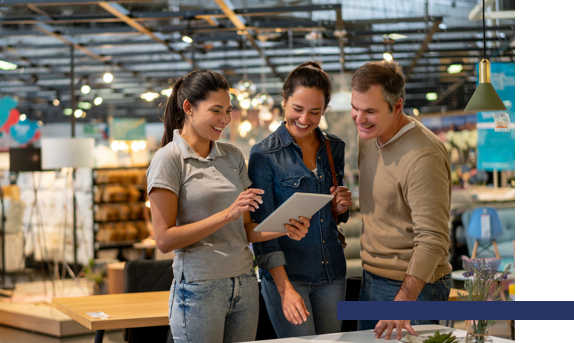 Designed to bring customers
Whether you're a startup or a long-standing business, having Cardinal as your Miami digital marketing agency will set you apart from the competition. Let us help you realize your business' full potential with unique and results-driven marketing solutions.
Our Clients Love Us
"Cardinal's ability to pull insights out of our data is far superior to other agencies."
— Nick Shirley, Marketing Planning Manager
Miami Digital Marketing Agency: Services We Offer
Search Engine Optimization (SEO)
Is SEO still relevant today? SEO has been around forever but it remains a top-notch digital marketing strategy for businesses. However, SEO now is vastly different from a decade or so ago. SEO will help your website by generating more organic traffic, boosting search rankings, and getting more qualified leads.
Since we started as an SEO company, this strategy is Cardinal's bread and butter. To get your SEO in the right place, we use techniques like in-depth site audits, link building strategies, keyword research, content marketing, and more for your Miami-based business.
Pay-Per-Click (PPC)
You'll be hard-pressed to find an advertising method that can deliver results as fast as PPC. Paid media marketing can provide results in just a few hours, shortly after you launch your campaign. However, it's also easy to fall into the trap of overspending or poor bid optimization.
With Cardinal, you'll work with a dedicated PPC team and your own account manager. We're not just shooting for numbers and stats, your ad copy must be creative as well. You can count on techniques like manual bid optimizations, ad quality score improvement, ROI conversion, competitor watching, retargeting, and more.
Content Creation
Without a strong content strategy, successful digital marketing simply isn't possible. If you want that much-needed edge over your competitors, you should regularly publish high-quality content – blogs, videos, infographic, site copy, social and more.
Cardinal offers content marketing that cuts through the noise. With our content marketing campaigns, you can ignite the growth of your brand and drive results. Thanks to our talented team of copywriters and content creators.
Online Reputation Management
Like it or not, the Internet holds tremendous influence over people's choices in just about everything. This is why your online reputation can make or break your Miami business. If you don't keep track of your reputation, just a few negative reviews can wreak havoc on your business. Fortunately, there are many strategies to manage your reputation.
Cardinal's online management services include social media management, content writing, content placement, online media monitoring, review management, and many others. If you care about how people perceive your brand online, come talk to us.
Social Media Marketing
It's safe to say that you have social media accounts for your business. However, are you sure that you're making the most out of social media's potential? Social media platforms like Facebook are excellent for developing brand awareness, building customer relationships, and increasing website exposure.
Our social media marketing team has a proven track record of helping businesses grow through social media platforms like Facebook. Cardinal will help by developing a social media strategy that's unique to your business.
From the development of engaging content to daily maintenance, a dedicated account manager will develop the strategies and execute them.
Conversion Rate Optimization (CRO)
In a campaign-driven industry, it's easy to fixate on a website's traffic and clicks rather than the sale itself. That's right, it's entirely possible to generate good traffic but not so much in terms of conversions. In this case, you might want to re-evaluate your website's ability to convert.
This is where a good CRO campaign comes in handy. CRO strategies help increase the effectiveness of your website by making positive changes to user experience and interface. Our CRO strategies include A/B testing, landing page optimization, website copy improvement, heat maps, ROI conversion tracking, and so on.
Climb Google's Local Results to Drive Miami Local Customers
No two businesses are the same, so no two marketing strategies should be the same. Cardinal's digital marketing plan will be custom designed to fit your individual company's needs right here in Miami. Individuality matters. Cardinal will work with you to decide what combination of digital marketing tools will best suit you.
What You Get When You
Partner With Cardinal
Cardinal enjoys the expertise of individuals who make digital marketing their business. The Cardinal team thrives on creating winning strategies for Miami businesses that drive customers to you. When you choose Cardinal, you choose
A Partner
We don't just want to run your marketing campaigns, we want to hear your ideas and partner together with you to grow your business faster.
Undivided Focus
We take the time to understand you. We'll come to your office, sit down with you, and work to develop a winning advertising campaign just for you. Our sole focus will be on you.
Dedicated Social Media/SEO/Programmatic Display Specialist
We're never too busy to answer your questions. The specialist that's right for your business will work side-by-side with you, giving you personal updates and helping you through any difficulties along the way.
Up-to-date Reporting
You will receive reports at the interval you choose, and you will have 24/7 access to our topnotch team.

Why Choose Cardinal as Your Miami Digital Marketing Agency?
There are many Miami digital marketing agencies out there, so why choose Cardinal?
Here are the top reasons why you should partner with us:
We're The Experts
You've decided to partner with an advertising agency because you want to do digital marketing and you want to do it right. With over a decade of experience, Cardinal has been helping businesses grow through results-driven solutions. We're not just looking at numbers and figures; we always strive to find the best marketing strategies for our partners. Our agency's core is our talented team members who are always ready to help.
Customized Strategies
If an agency says that they have the "secret recipe" to SEO or any other channels, quickly run to the exit. Digital marketing is a very complex process and it's constantly changing and evolving. Therefore, there's no such thing as a "one-size-fits-all" approach to online marketing. At Cardinal, we're not going to insult you with cookie-cutter strategies. We dive deep into our clients' business and perform a full site and strategy audit – enabling us to develop customized strategies.
Measurable Marketing
One of the best things about digital marketing is that it's data-driven. Unlike traditional marketing methods that are difficult to quantify, digital marketing is measurable marketing. There's plenty of room for creativity and intuition but you always follow the data. Cardinal's brand revolves around accountability – we track and measure all relevant KPIs so you'll know your campaign's performance.
Accommodate Growth
Scalability is an important factor to consider in digital marketing. You need to decide where and how you'll invest your budget for maximum effect. As your business grows, so do your marketing needs. Eventually, you'll have to rethink your strategies and think about scaling by branching out to other marketing channels. Cardinal is more than equipped to accommodate the growth of your business.

We are serious about closed loop attribution!
Cardinal's Proprietary Marketing Technology Lead Stream's Benefits:
Double Your Customers Volume for the Same Spend
Dump the campaigns that don't generate returns. Our AI based marketing platform automatically optimizes towards the campaigns that are driving high value customers.
Modernize Your Business Marketing
Tired of relying on billboards & TV that don't have quantitative ROI numbers? Step into the future of marketing and run group customers preference campaigns digitally and see which campaigns bring top of the funnel awareness that ends up converting through bottom of the funnel campaigns down the road.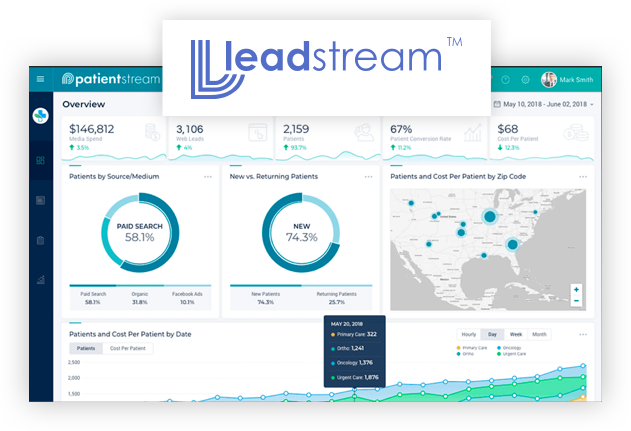 Miami, Florida is known as the "Cruise Capital of the World," with the Port of Miami being the harbor for cruise lines like Carnival Cruises, Royal Caribbean Cruises and Celebrity Cruises. Tourists flock to Miami every year to get on board a ship and be pampered.
Cardinal Digital Marketing wants to be your harbor.
We provide safe docking for your ship, the charts and maps to guide you through the open waters of advertising, and safe delivery to the final destination.
The diversity of Miami can make navigating the marketing waters a challenge. Little Havana, Little Haiti, Overtown and Flagami are just a few of the areas that cater to specific cultural groups. Cardinal will help you navigate the diverse waters of Miami and bring you into port, providing you with a marketing plan that is as diverse as your city.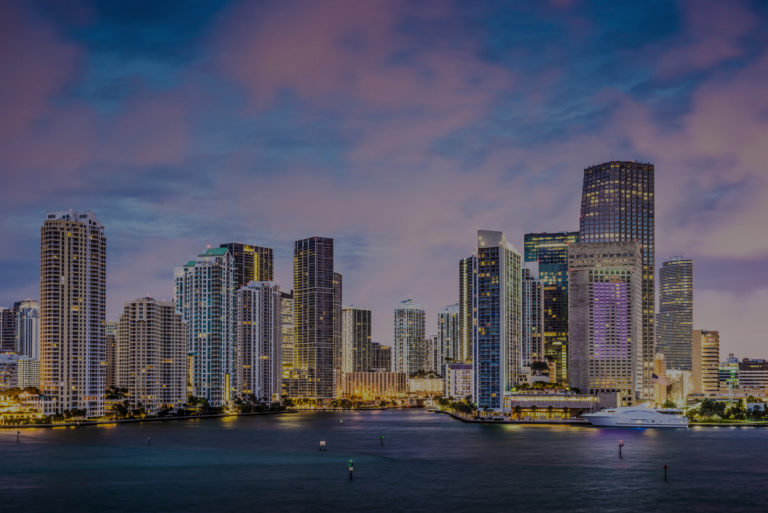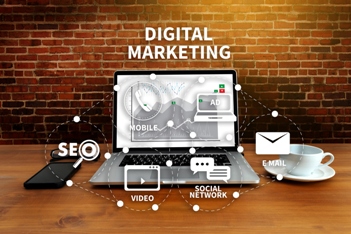 Cities We Provide
Digital Marketing Growth in:
Miami Digital Marketing Agency: Frequently Asked Questions
Can digital marketing increase my sales?
Absolutely! Digital marketing can and will improve site traffic and conversions, bringing you closer to your overall goals. When done right, digital marketing will increase brand awareness and strengthen your online presence. Of course, success can vary depending on which strategies you use from SEO to social media marketing to conversion rate optimization.
Is SEO worth it?
SEO has been around for decades so many people are wondering if it's still an effective method. Yes, SEO is still very worth it. SEO is vastly different than it was many years ago and it's always changing. However, if you can execute properly and keep up with the changes, SEO becomes a cornerstone of your marketing campaign. 51% of all website traffic comes from organic searches, so don't count SEO out yet!
Who will I be working with?
First off, you don't have to worry about us outsourcing your projects because we don't do that here. With that said, you'll be working with the high-flying experts of Cardinal – our in-house team. Your main point of contact is your very own account manager who will be in constant communication with you. Depending on the services you need, your team will consist of SEO experts, strategists, copywriters, web designers, content strategies, PPC specialists, and more.
Will you manage our social media?
Yes, we can manage your social media accounts for you. We research content to post, schedule posts, retweet, and provide reports. Engagement is also at the top of our list, so we'll respond to your followers, especially when there are positive sentiments. However, we need someone from your team to monitor your socials since we don't offer 24/7 support. If you have negative comments, we can help with that as well but ultimately, the answer should come from you.
How long does it take for digital marketing to work?
This depends on the type of marketing you use. For example, SEO generally takes months to years to improve a site's rankings. Plus, SEO needs to be maintained to retain its benefits. On the other hand, PPC and Facebook Ads can generate traffic as soon as your campaign is launched. In general, expect about 4 to 6 months before you can see notable results.
Can we trust you to represent my brand?
As digital marketing professionals, it's our job to become knowledgeable about our partners and the industry they belong in. How can we accurately represent your brand if we don't dive deep into your business? Brand familiarity will also allow us to create content from a natural place. We'd love to sit down with you in your Miami office to discuss your business and industry so we get an accurate feel for your brand. We promise to provide digital marketing with a unified brand experience.
Grow Your Miami Business With Cardinal's Brand of Digital Marketing
Partnering with Cardinal might just be your best bet to take over the city of Miami.
If you want to know more about how we can help, feel free to talk to us.
Ready to Rise Up on the Internet?
Fill out the form to get started!