Digital Marketing
For Dentists & DSOs
Increase patient volume and accelerate growth through innovative digital marketing strategies


"Having a partner that you can trust is like having another employee. I look forward to our weekly calls because I get to learn from Cardinal."

We helped Dental One Partners Grow Their 160 Practices by:
Increasing conversions by
40%

while decreasing cost per conversion by

25%
Driven by data, and guided by ingenuity, Cardinal delivers unparalleled results for dental professionals and multi-location clinics looking to bring in more patients at a lower cost per lead.
From developing a responsive website built for conversions, to managing your day-to-day marketing needs, we've helped some of the largest names in the industry reach – and exceed – their goals.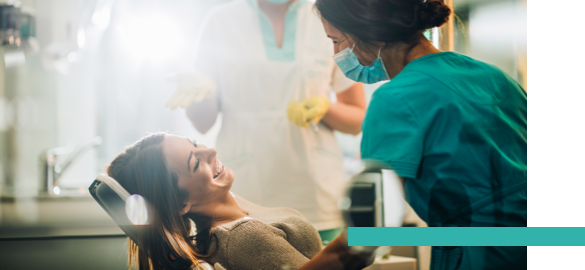 Dental Marketing Services
Designed To Target High Value Patients
We fully understand the unique needs that multi-location dental clinics and DSOs face as they look to target local prospects, particularly when it comes to accurate reporting and strategy deployment.
Unique Technology Customized To
Help Grow Dental Practices
Due to the limited technology that existed to help market and report back to a multi-location dental clinic on patient growth we decided to develop our own. The result is a proprietary reporting platform called LadyBug – custom-made for the medical community – that allows us to share reports for each individual location, rather than at the corporate level like most other platforms do.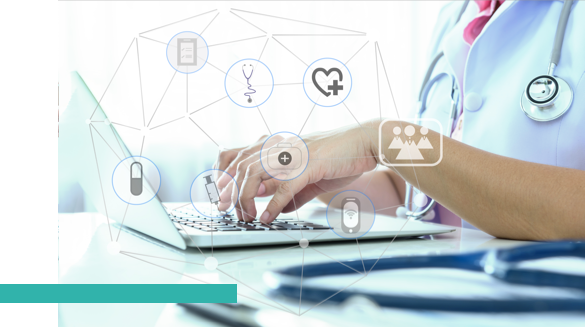 With The Use Of Our Proprietary Platform, And The Wizardry Of
Our Marketing Team, We Delivered Impressive Results For
35000
new patients driven in 2019
75%
Increase in total patient volume with only 10% budget increase
37%
decrease in CPA sicne launching a full digital strategy
See More Results From Our Partnership With Dental One Partners Now
What can your dental practice expect when you turn to Cardinal for our digital marketing needs?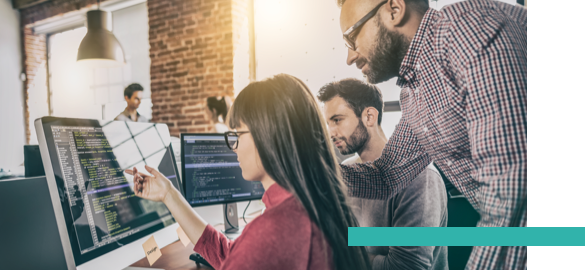 A Website Made
For Growth
A website made for growth- We'll design and develop (or enhance) your website so that it's patient focused, SEO friendly, fully responsive, and built around your core marketing goals. Best yet – your site will be fully scalable and adaptable as your needs evolve.
SEO and Paid Search
Experts
Marketing comes in all shapes and sizes. SEO alone won't do the trick. Neither will PPC. That's why we do everything in-house, to ensure your message reaches the people who matter most.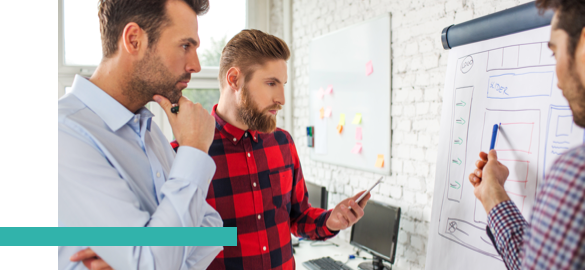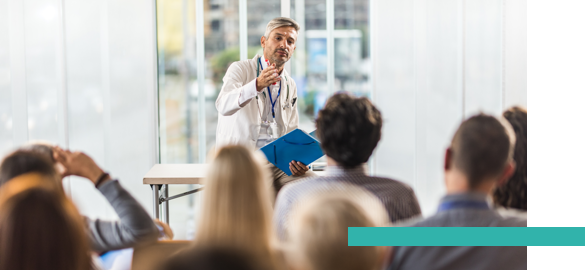 Solid Reputation
Management
Folks in the dental industry are particularly susceptible to bad reviews. Our team monitors all brand (and dentist) mentions to protect your company, and establishes strategies to grow your positive reviews across the web.
Growth
Everything we do is focused on brand growth. Each strategy we implement is then fully analyzed and picked apart so that the next idea we bring to fruition performs even better.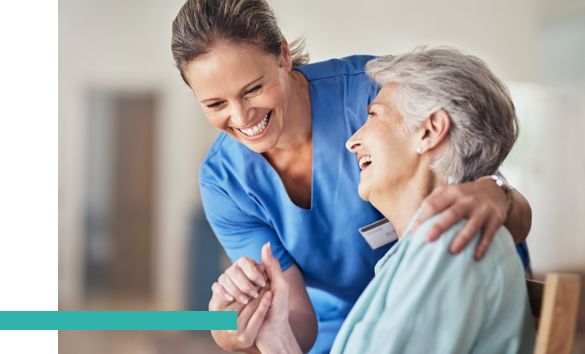 The Marketing World Changes at the Speed of Light. You Need an Agile Partner as Your Wingman. You Need Cardinal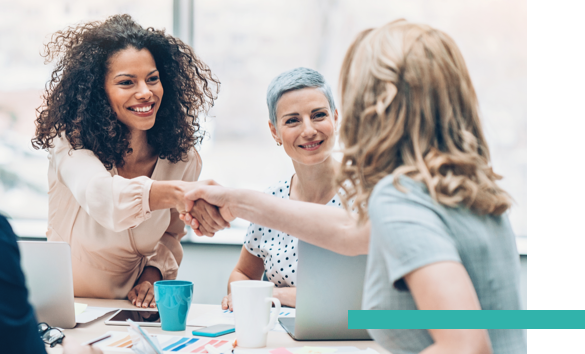 Cardinal has continuously been recognized as one of the fastest growing marketing agencies, and it's because of our ability to deliver results each and every time.
It starts with getting to know our clients as the partners that they are. From there, we work hard to develop short-term and long-term strategies that are proven to work with your target market.
But, of course, trends, audiences, and industries constantly change. The reason we've been so successful – the reason our clients have enjoyed tremendous success, is because of our uncanny ability to adapt to these changes.
We're passionate about the work we do with our clients in the dental industry. What you do is important, and deserves to be seen by a wider audience.
Whether you run one clinic, or hundreds across the nation, you'll soon discover that the Cardinal flock knows how to work with your team to grow your brand, lower your spend, and increase the number of patients who rely on you for their needs.
CALL CARDINAL TODAY AT (678) 524-0386
to learn more about what we can do to help you grow your practice, reach your
goals and take the industry by storm.
Cardinal's Proprietary Marketing Technology Patient Stream's Benefits:
Double Your Patient Volume for the Same Spend
Dump the campaigns that don't generate returns. Our AI based marketing platform automatically optimizes towards the campaigns that are driving high value patients.
Executive Level Reporting
Give your CMO the reporting she didn't even know was possible. No longer do you have to report on cost per lead. With Patient Stream, you will now be able to report on Cost Per Patient.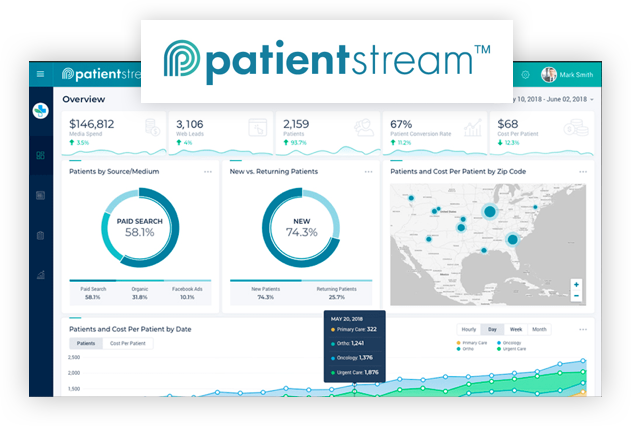 To gain a better understanding of the current state of healthcare marketing, we surveyed more than 100 healthcare marketers and executives to learn how they're navigating the post-pandemic world.
Download the full report to learn their top marketing priorities, challenges, and investments and what you need to do to stay competitive and grow your healthcare organization.
Dental Marketing
Is your website working as intended to help grow your dental practice? Does it help you get new patients whenever someone searches the web for the procedures and services you offer? Or perhaps, your dental website gets little to no traffic and you're tired of waiting for the phone to ring?
If the last question is more in line with your situation, it's time to stop waiting for patients to come to you and work with a full dental marketing agency.
At Cardinal, we stand by the power of innovative ideas and established marketing strategies that will help grow your dental practice. Cardinal is on track as one of the fastest-growing digital marketing agencies because we believe in data-driven results. Also, Cardinal uses a proprietary reporting platform to help dentists near and far grow their practice.

Do I Really Need Dental Marketing?
If you feel that you could use more patients but still rely on traditional methods, then it's time to embrace digital marketing for your dental practice. Let's take a look at the benefits of dentist marketing to help grow your practice.
Dental Marketing Brings Quicker Results
In today's landscape, dental marketing is a multi-channel, multi-pronged approach. It's best to reach prospective patients using as many advertising channels as possible.
Sure, traditional marketing methods such as radio, television, and print can help increase awareness about your practice within the community. However, you're paying good money to reach thousands of people when only a very of them are actually looking for a dentist.
Basically, you're paying for increasing brand awareness (not necessarily a bad thing) instead of getting new patients.
On the flip side, if you use a digital marketing method like paid search, you're paying just enough to reach one person at a time. For example, if you bid on phrases like "dentist in Dallas", you're targeting users who are likely to become patients. Compared to traditional marketing, dental marketing brings in quicker revenue.
Dental Marketing Targets Patients When It Matters
Traditional offline marketing is a blanketed approach that has little to no targeting or relevance. One of the most notable drawbacks of traditional advertising is that you can't customize your message for your preferred targets. As a result, you'll reach people who aren't patients and currently not looking for a dentist.
Traditional marketing methods don't give you much wiggle room to customize your message based on your target audience.
On the other hand, a solid digital marketing plan enables you to target potential, current, and former patients – using the right message and marketing channels. Below are some of the few digital marketing strategies for reaching potential patients when it matters:
You can use pay-per-click or PPC to target users who are actively searching for dentists in your area.
You can use Facebook Ads to reach potential patients within your local area.
You can use social media and email marketing to inform patients about new services or reminding them about their regular dental checkups.
You can use social media to share useful high-quality content about dental health and project yourself as an expert.
These are just some of the digital marketing strategies you can use to grow your dental practice and acquire new patients.
Dental Marketing Provides Measurable Results
Traditional dental marketing methods like running newspaper ads or using the radio is a lot trickier than you can imagine because there's no real way to tell how many people you've reached. Therefore, it's a lot more difficult to measure the effectiveness of these methods.
Am I reaching enough people? Which aspects of my campaign should I improve for better results?
Fortunately, you won't have this kind of problem with digital dental marketing.
Conversely, the success and performance of your digital marketing efforts are very easy to monitor – thanks to the wide range of tracking tools available. For example in a PPC campaign, as soon as a user clicks on your ad and visits your website, you'll know it. With the tracking tools, you can view statistics like website traffic, referral source, the device they're using, and many others.
Digital marketing allows you to stay on top of your advertising campaigns. If you're doing well, you can carry on with your methods or maybe even scale the campaign. If you're not doing so well, you can tweak or make adjustments to your campaign to achieve better results.
Digital Marketing Builds Stronger Relationships
Your team's efficiency and professional skills alone can't ensure that your patients are satisfied with your practice and services. In today's competitive dentistry environment, you and your team should actively engage and cater to patients.
One of the best digital marketing strategies that a dental professional can use is Content Marketing. By putting out high-quality blog posts, articles, e-books, and ad copy, you can build meaningful relationships with potential and current patients. Through content marketing, you're offering value to your patients by answering their questions and providing useful information.
Another strategy that you can use is social media marketing. Through social media like Twitter and Facebook, you have an excellent channel to reach out and engage potential patients or build stronger relationships with current ones. You and your team are staying in touch and generating conversation – a great way to be at the forefront of your patients' minds. Finally, you're also building a better first impression once they find you.
Digital Marketing Allows You to Acquire and Nurture Leads
Going back to our radio station example earlier, there's a certain audience segment that you can target with digital marketing: people who are interested in getting dental services but haven't shopped for a dental professional yet.
Right now, there should be people in your local area who are thinking of getting a teeth whitening or straightening service. Or maybe, there are a few individuals who are planning to get permanent implants. Perhaps, some folks want to put a stop to their occasional toothaches. These potential patients are researching the web for answers to their concerns. However, consulting with a dentist is not on their minds yet.
With dental marketing, you can target these potential patients and nudge them into setting up an appointment with your dental office.
For example, you can write an article about tooth whitening procedure and how it works, and it will receive traffic from people looking for such information. With a well-placed link or contact details, that visit could turn into an appointment.
Dental and DSO Marketing Blog Articles
Dental support organizations (DSOs) have historically been ahead of the healthcare industry in terms of technology adoption. To keep the lead in the coming year, dental marketers will need to tackle some of the biggest challenges that DSOs will face in 2022, as well as invest in the right strategies and technologies.
For DSOs, it can be a challenge to achieve a balance between patient acquisition and patient experience. We've written a bit about marketing's role at each step of the patient experience; suffice it to say, the two should not be mutually exclusive. For the purposes of this article, I'm going to focus more closely on patient acquisition.
Most people avoid the dentist if they can, a stigma made worse by the emergence of COVID-19. It's no slight to dentists, of course. In the end, who really wants to be poked, prodded, or numbed? Then there's the shame that comes with having bright lights shown on chompers that haven't been flossed in months.
5 Reasons to Work With a Dental Marketing Agency
Dentists Are Not Consistent Marketers
According to Dentistry Today, many dental offices miss out on 80% of new patients because they're unable to market consistently. Everybody needs a dentist but not everybody needs a dental professional right now. With one marketing push through local TV, radio, direct mail, etc. might get you a patient or two but if you're not marketing consistently, that's it for you!
If you want a steady stream of new patients, a consistent marketing plan is a must. Many dental offices who chose to do their marketing on their own ran their campaigns on an "as needed" or seasonal basis. Again, if you want to steadily acquire new patients, your marketing campaigns should be running all year round.
A dental marketing agency has the team and resources to stay on top and track of all your marketing channels, all year round. This enables you to save valuable time that's best spent on develop your practice and serve your patients. Plus, a digital marketing agency can also help with inbound marketing and target potential patients including those who don't need dental services right away.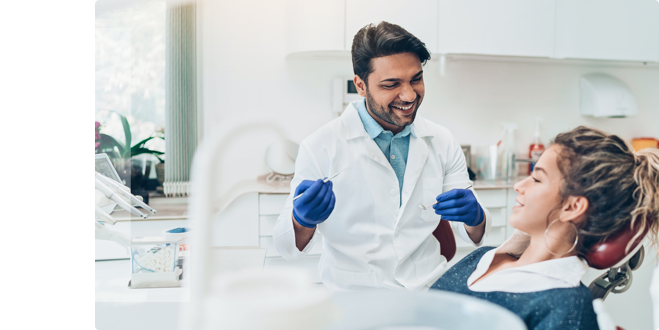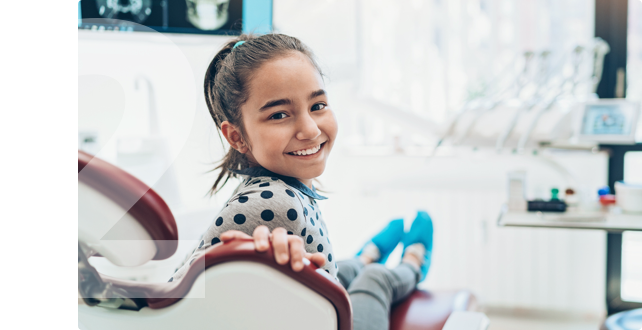 Dental Marketing Experts Speak Your Language
The best dental marketing agency can speak your language as a dental professional. It's the agency's job to know exactly what you're talking about. The agency is keen on knowing the ins and outs of your dental practice. The agency knows what services you offer, their benefits and drawbacks, how to engage prospective patients, and get them to make that phone call.
This is the main reason why you shouldn't work with just any marketing agency that you can find. You need to work with an agency that has the right marketing skill set for the dental space. With their dental marketing expertise, the agency can drive deep into what works and leverage the successes of previous clients and turn then into your successes.
Also, the track record of the agency has to be considered to ensure the success of your campaign. A good dental marketing agency has no shortage of quality references from healthcare companies who have used them in the past. If the company has worked on a larger dental practice with great success, then you can take it as a positive sign. But then again, you have to remember that every dental office's needs can vary from one to the next.
Helps You Target the Right Audience
One of the most common complaints we hear from dental offices is that they seem unable to market to the right patients. There are numerous why this is the case. One, dental practitioners are in the healthcare industry – one of the most competitive fields out there. Many simply assume that patients will simply come to whichever dental practice is closer to their home.
It might use to be that way but as pointed, the dental industry is now more competitive than ever. As it stands today, there are now 6x more dental practices when compared to half a century ago. This is obviously good for the patients because the more options, the better. Therefore, for dental practices, they need to come up with a marketing message that targets the right audience. A one-size-fits-all advertising strategy simply won't cut it.
A dental marketing agency like Cardinal can help you target the right patients including existing patients, those who are searching for a dentist "near" them, those who are reading about dental health, and many others. It's about coming up with the right marketing message. Working with an agency, you'll know just who to market and how.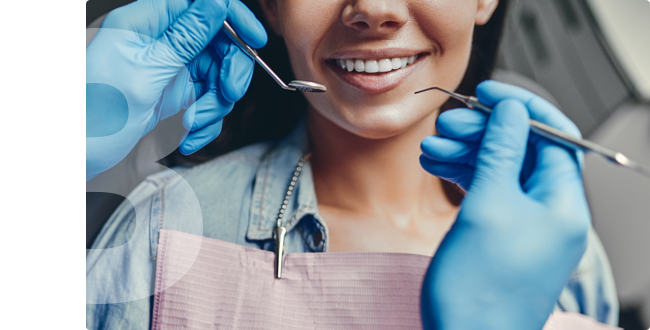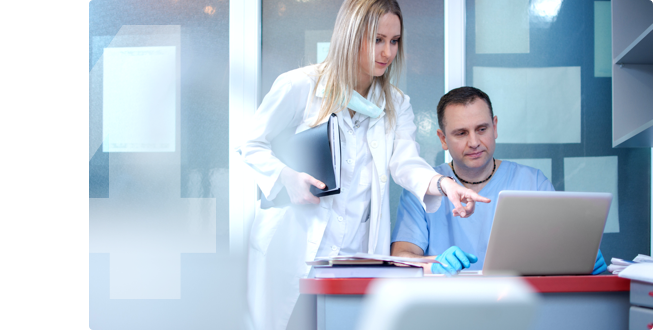 Up-To-Date With the Latest Dental Marketing Trends
If you have an in-house dental marketing team, having the latest and greatest software and databases is a must to ensure effective and efficient operation. If you're behind in your marketing software and apps, you're holding your in-house marketing team back.
One of the best reasons to work with a dental marketing agency is that we're updated on all the digital marketing news and trends – whether it's search engine optimization (SEO), paid search, web design, landing page optimization, social media advertising, and many others. An agency can also scale its tools to suit your dental marketing needs.
In addition, trends, audiences, and industries are always changing. The strategies that are working now may easily become obsolete in the coming months or the next year. A dental marketing agency's job is to stay on top of the things that work in order to grow your practice.
Personalized Approach
As you may know, dentists are very detail oriented. Agencies that specialize in dental marketing are aware of this which is why they can work with all personalities and develop their processes to cater to the client's preferences and personalities.
A dental marketing agency has seen it all.
A good digital marketing agency knows dentistry and you can leverage their expertise and experience to reach as many ideal patients as possible. Plus, the agency understands the life of a healthcare provider and has the flexibility to work around your schedule.
We understand that dentistry is a unique industry, even among other healthcare fields. Therefore, it's always an advantage to work with a company that understands its nuances. A specialized agency like Cardinal understands what patients want, what dental procedures and technologies mean, how to market a healthcare service, and develop strategies to convert your marketing dollars into positive ROI.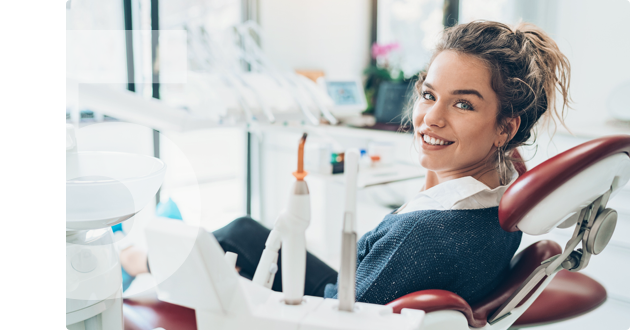 Why Choose Cardinal As Your Dental Marketing Agency?
Now that you know the benefits of working with a dedicated dental marketing agency, why should you choose Cardinal's brand of dental marketing? Here are the advantages that clients of Cardinal Dental Marketing can expect:
Dental Website Done Right:
Your website is the central hub for your practice and all other forms of your marketing, so it needs to be done right. If you want an archaic, template-based website, you're in the wrong place. However, if you want a customized website that's SEO-friendly, scalable, fast loading, optimized for mobile, with social media integration, and more, Cardinal can definitely help you!
Team of Dental Marketing Experts:
From SEO to social media advertising to paid search, we have a team of experts that will cover all your digital marketing requirements. We've worked with DentalWorks, with 160 locations throughout the country, and helped them boost their leads and conversions. Whether you run one dental clinic or multiple locations, our team of marketing experts will take care of your medical marketing needs.
Reliable Reputation Management:
According to BrightLocal, the Medical industry ranks 3rd in the top industries for online reviews. Considering how susceptible dental practices are to bad reviews, you'll need a reliable reputation management team on your side. Cardinal's reputation management efforts are focused on improving the overall picture of reviews of your dental practice that you can see online. Plus, we offer full-service social media management services to help you gain patient leads and conversions.
Proprietary Reporting Technology:
While there are numerous tools for marketing and reporting to a multi-location dental clinic about patient growth, most of them are limited. Therefore, we at Cardinal have decided to develop a proprietary reporting platform called LadyBug – a custom reporting application for the medical industry. This enables us to provide reports for each individual clinic locations, instead of a general, corporate-level reporting like most other platforms.
Dental Content Marketing:
When it comes to dental practices, most people learn about a clinic through the content they publish online rather than straight-up ads. With Cardinal, we'll bring your dental content marketing plan up to speed. Content marketing is key for capturing and keeping the attention of potential patients. Your Cardinal specialist will write custom content for your blogs – all of which are high-quality, engaging, and informative.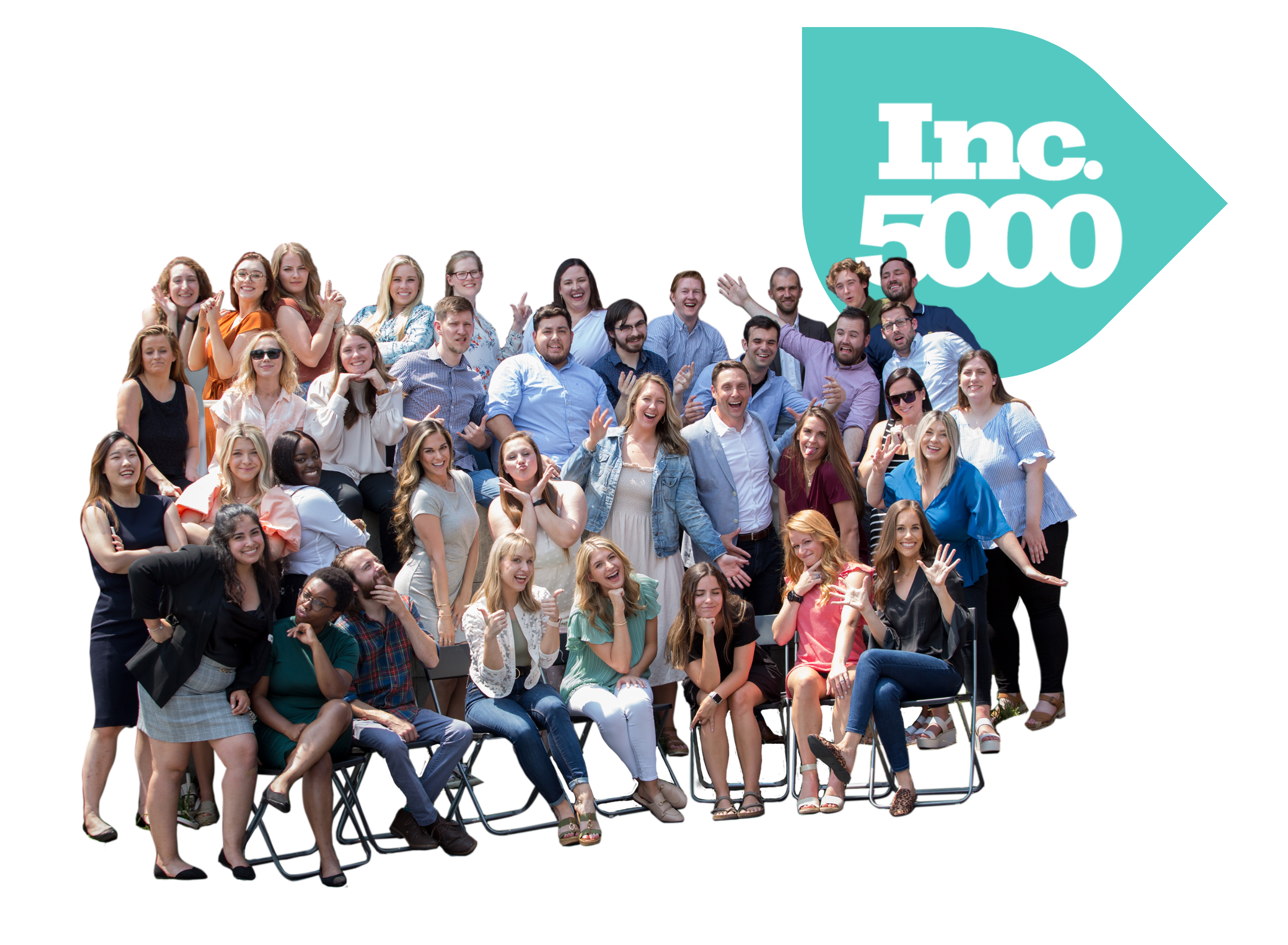 Best Value for Your Dental Marketing Dollars:
In the world of digital marketing, going the route of cheap is never advisable. We can't answer questions about how expensive Cardinal's dental marketing plan is, simply because everyone's needs are difference. However, we'll listen to your marketing needs and determine your budget – we can start from there. Most importantly, Cardinal's marketing brand is all about making the most out of your budget with strategies that drive results.
If these points sound good to you, we'd love to work on your dental marketing project. Contact us if you are ready to grow your practice. We'll talk about your advertising plans and we will develop strategies that will help you consistently get new patients.
FAQ // LEARN MORE ABOUT CARDINAL DENTIST SERVICES
Do dentistry practices really need digital marketing?
To attract new patients and grow your dental practice, new and existing patients need to be able to find you on the internet. This is true if you have one location or many, a small practice or a large network. The thing is, the ways that your target audience look for dentists online is rapidly evolving. Voice assistants. Local search. The rise of new and advanced mobile experiences. Keeping up and keeping your business digitally optimized can be a challenge.
It can also be the difference between a patient finding you or finding one of your competitors in the area. This is where a digital marketing agency with experience in the dental and medical fields can step in and help generate leads, foot traffic, and appointments.
How does Cardinal Marketing do dentist marketing?
You might have heard of the common marketing strategies, such as search engine optimization (SEO), social media, and digital advertising. These are important parts of any broader marketing strategy. Yet, at Cardinal we also offer in-depth content marketing, paid media, and reputation management services that take dentist marketing to the next level.
How is your website performing, example? Are you generating enough positive reviews? How are you measuring and reporting on your marketing KPIs? Ours is a transparent and comprehensive approach tailored specifically to dentists. Learn more about our marketing services.
Can you fix my website? Does a website really matter for dentists?
A well-optimized website full of well-organized, relevant, and valuable content is essential to any business, including dental practices. It's a foundational part of your digital presence, one that impacts the ability of people to find you, learn about you, and do business with you.
Many dental practices come to us with outdated sites, neglected sites, or even no websites at all. Sometimes, things have just gotten tangled and messy, and they need someone to step in and clean it all up. That's where we come in: after a comprehensive audit, we'll lay out a tailored strategy for updating and maintaining your website so that it represents your business well and attracts new patients.
How much does dentist marketing really cost?
We don't like giving non-answers, but the answer to this question really is "it depends." That's because there is not a one-size-fits-all approach to dentist marketing—nor should there be. What makes sense for a larger dental practice in a metropolitan area might not work for a small to medium-sized practice in the suburbs.
What we can promise you is that, in the world of digital marketing, it doesn't pay to hire cheap agencies just because they're cheap. Our team will listen to your project, respect your budget, and provide an accurate, fair price for digital marketing services. More importantly, we'll make sure that you get the most bang for your buck in the form of efficient strategies that drive real results.
What is cost per conversion and why is it important to my dentistry?
Speaking of budget and cost efficiency, have you looked at your cost per conversion lately? Your cost per conversion measures how expensive it is for you to generate an inbound conversion (appointment, new patient, surgery booking, and so on).
Your cost per conversion will include any cost that went into making that conversion happen. Social media advertising and PPC budget are good examples, but there are others you might not have considered. Optimizing cost per conversion for dental practices can provide huge efficiency gains and cost savings. The trick is understanding which campaigns generate the highest returns and which, unfortunately, do not. Our proprietary dentist marketing software does just that.See how we decreased cost per conversion for Dental Works.
Ready to Rise Up on the Internet?
Fill out the form to get started!