See how we helped a global footwear brand increase
ROI by 301% in one quarter
195%
increase in revenue
307%
increase in ROAS
in Q1 2019
10.7%
increase in ROAS
Q2 2019
ROAS
increased ifrom 0.86% in Q4 2018 to 3.89% in Q2 2019
7000+
new ecommerce transactions in the first 3 quarters
Overview
When a global footwear company like The Athlete's Foot USA (TAF USA) decides to launch a brand-new ecommerce site, it looks to partner with a digital marketing agency capable of driving online sales at enterprise scale.
TAF USA selected Cardinal Digital Marketing for just this reason: an innovative, creative, and brand-focused agency with proven success managing large media accounts.
Moreover, Cardinal was the only agency capable of delivering on aggressive traffic and sales objectives beginning Q4 2018. From Q4 2018 to Q2 2019, TAF USA worked with Cardinal to increase return on ad spend (ROAS) from .86% to 3.89%, including a 195% increase in revenue in the first quarter after launching a brand-new ecommerce site selling athletic footwear, apparel, and accessories.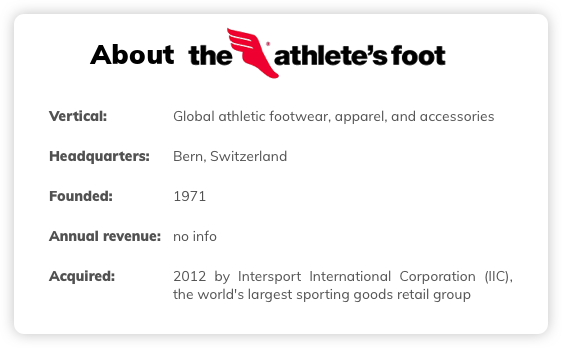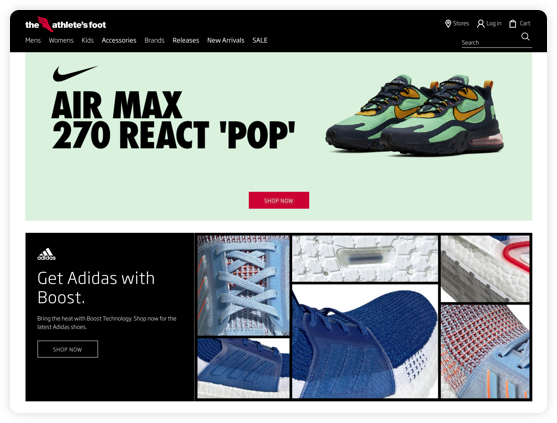 Objectives
TAF USA planned to launch a new ecommerce site in Q4 2018 and they wanted to hit the ground running. With the help of the Cardinal Digital Marketing team, the company developed a plan to deliver on aggressive sales goals for the 12 months following the launch.
TAF USA would rely on Cardinal to create and manage all digital advertising campaigns, as well as to guide search engine optimization (SEO) strategies aimed at enhancing brand positioning, increasing brand visibility online, and raising awareness within TAF's target market. Ultimately, the goal was to secure incremental revenue increases for TAF USA, quarter by quarter, using a mix of digital marketing strategies.
Strategy & Tactics
TAF USA had the launch of their new ecommerce site slated at a critical time: the last quarter of the year. For many ecommerce businesses, sales tend to peak during Q4. The company needed to get their digital program up and running so that sales were being driven from day one.
To meet these aggressive strategic objectives, the Cardinal team launched with a mix of targeted strategies that would be monitored and refined, removed, or replaced—always based on the data—on a quarter-by-quarter basis. Though the mix of strategies was slightly modified each quarter, it was broadly comprised of the following: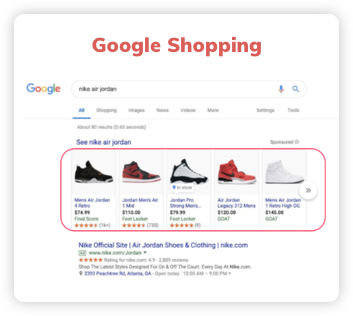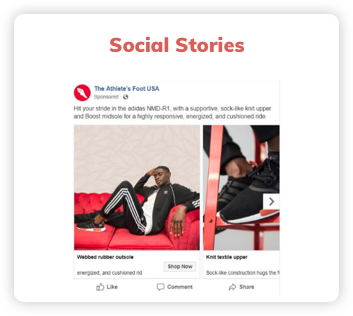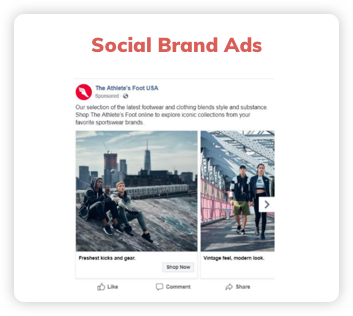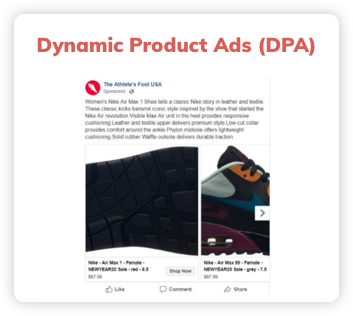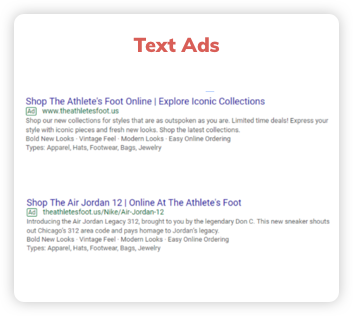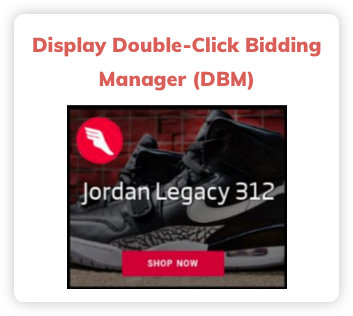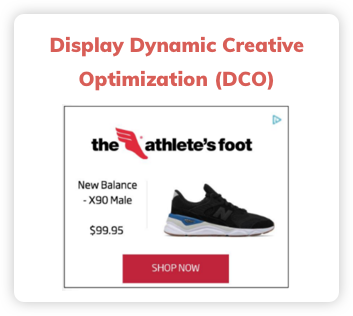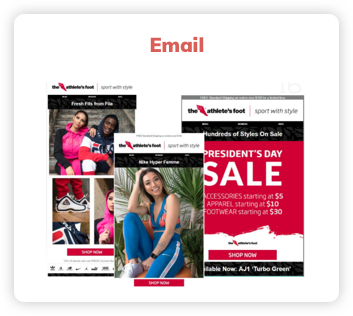 Results
The launch of the ecommerce site followed a strategy that began with an aggressive launch, followed by quarter-by-quarter monitoring and refinement. The general strategy, key performance indicators (KPIs), and progress are detailed below, from Q4 2018 through Q2 2019.
Q4 2018
Launch the ecommerce site and associated marketing activities
The stated goal of Q4 (phase 1) marketing activities was to test multiple strategies, then identify and refine core strategies based on KPIs identified during discovery. The KPIs? Return on ad spend (ROAS), transactions, and incremental revenue.
Given that Q4 strategy coincided with the launch of the ecommerce site itself, it was very focused on revenue-generation. It was also a time of vigorous tactic testing—a time when Cardinal was introducing various channels and ad formats to gain an understanding of what worked best for this new digital audience.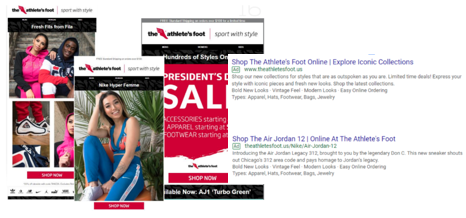 Q1 2019
Focus on feed-based initiatives, social media campaigns, and promotional periods
In Q1 2019, the objective was to introduce additional feed-based initiatives and then hone in on the core strategies based on demonstrated results. This included the introduction of social stories on new releases, brand bananas, as well as Facebook DPAs alongside PLAs and DCO. Cardinal also focused on list segmentation for email campaigns, leading to significantly higher open rates.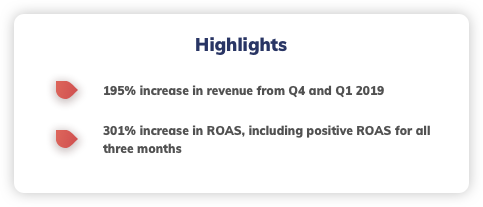 Q2 2019
Maximize feed-based initiatives, drive awareness on social channels, surface sale items in relevant searches
By Q2 2019, TAF USA and the Cardinal team understood where to focus and expand resources to maximize reach and revenue.
This included a greater focus on email campaigns, which saw a 127% increase in revenue generation and a 97% increase in subscribership, as well as Google Shopping, text ads, and DPAs, which saw 66%, 13%, and 14% increases in revenue, respectively.


Ready to Rise Up on the Internet?
Fill out the form to get started!
About The Athlete's Foot
The Athlete's Foot (TAF) is a global retailer of athletic inspired footwear, apparel and accessories. In 1971, the first The Athlete's Foot storefront opened in Pittsburgh, Pennsylvania. It was the first athletic footwear specialty store of its kind in the United States. Soon thereafter, The Athlete's Foot began expanding in the United States. Today, The Athlete's Foot is present in 27 countries across the world with over 483 stores, from the United States and Australia, to Europe, the Middle East and Latin America. In 2012, the brand was acquired by Intersport International Corporation (IIC), the world's largest sporting goods retail group. Strategic brand partners of The Athlete's Foot include big names such as Nike, Adidas, Reebok, Asics, New Balance, Converse, Puma SE and Vans.