The State of Healthcare
Marketing In 2021
Survey Report
Download the full report to learn about healthcare's top marketing priorities, strategies, challenges, and investments in 2021.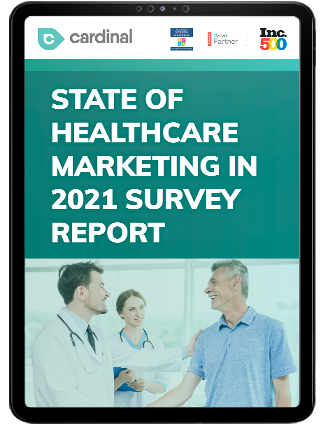 See how healthcare marketers are adapting their marketing strategy to increase patient volume and fuel growth.
In the past year, the healthcare industry has experienced tremendous uncertainty and economic instability and many questions still remain on what the future of healthcare marketing looks like. 
We surveyed healthcare executives, providers, and marketers who manage the marketing functions at a wide range of healthcare organizations, including hospitals and health systems, specialty clinics, primary care facilities, and behavioral health centers.
Download the "State of Healthcare Marketing in 2021" survey report to learn:
How other organizations are adapting their marketing strategy

The digital strategies that have proven most effective at driving new patient acquisition

How investments in digital are changing and what channels are experiencing the biggest investments

Top marketing technologies healthcare organizations are investing in

In this 33-page comprehensive survey report, you'll find:
Healthcare organization's top marketing goals 
Most popular digital advertising channels
Top marketing technology investments
Biggest marketing implementation challenges
Download the full report to learn how healthcare marketing is evolving and what you need to do to remain competitive.
Gain a better understanding of the current state of healthcare marketing, how others are navigating the post-pandemic world, and what you need to do to stay competitive and grow your healthcare organization.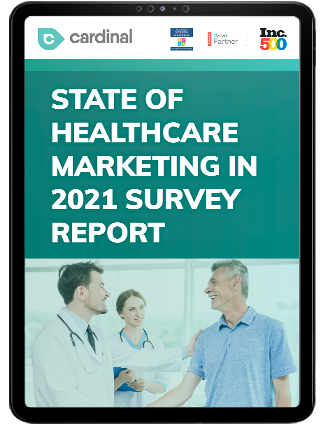 Clients that trust us with their digital marketing strategy: